Peter Obi Made Me without Knowing Me – Obinwugo, Ijele Tea Founder
So many things have been trending recently, mostly bad news, a lot of noise and I decided as usual to go Stealth for a while…
However, there is one man that has this uncommon capacity to make me change decisions anytime; this man is Peter Obi.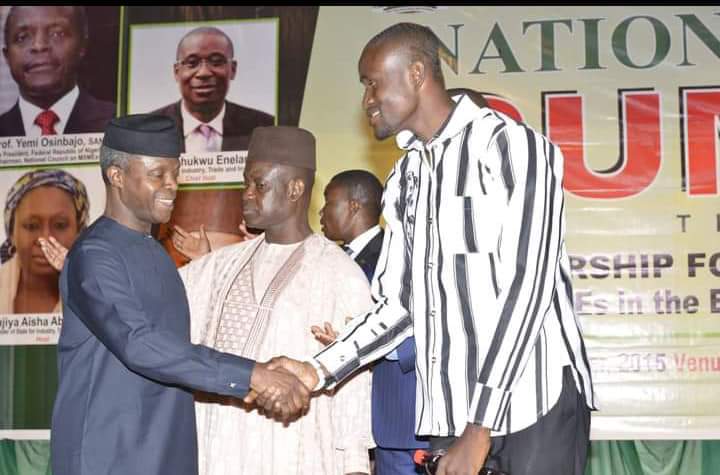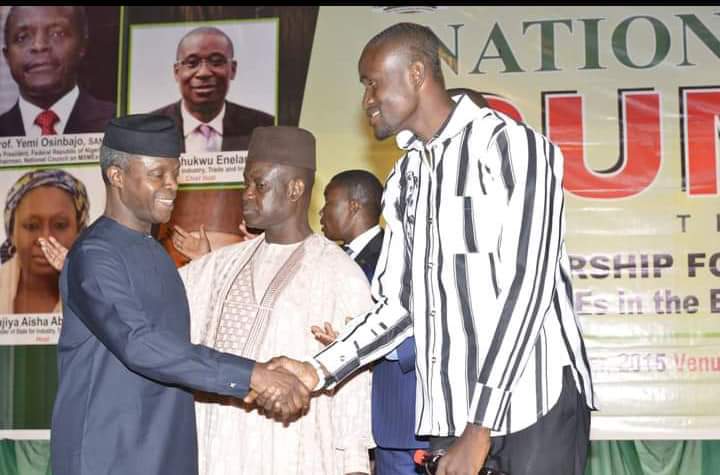 I have made decision that I will not vote again in Nigeria but Peter Obi coming out for President will make me change that decision.
I have decided to stay off Facebook but because I want to make a confession about my experience with Peter Obi and his legacies, I will write again once more.
Many testimonies and great stories have been associated with Peter Obi but I think there is another aspect and narrative many people still need to know about Peter Obi's legacies.
That aspect affects the Story of my Entrepreneurial life.
Around 2010, Peter Obi as the then Anambra State Governor met with Evelyn Oputu who was then the MD of Bank of Industry (BOI) and made a novel proposal for Anambra state to invest a counter-part fund to open more access for SMEs in Anambra to loan/credit facilities. Oputu was excited at the great idea/proposal and accepted at once for such partnership. Peter Obi at then invested N2billion of Anambra State money into the Bank of Industry with the mandate to give more credit facilities to SMEs in Anambra State. Consequently, the Bank of Industry has to partner with the State Ministry of Commerce and Industry through the liaison officer.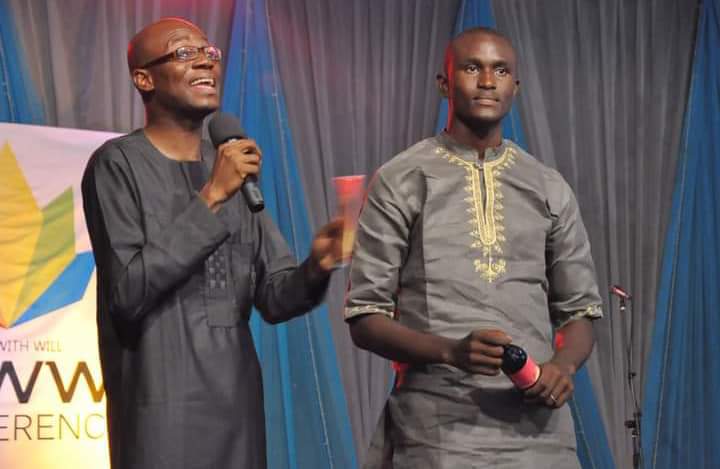 That period, a lot of Entrepreneurs in Anambra especially the ones in Ezeiweka plastic industrial cluster Obosi had access to funds ranging from N5million, N8million to N10million and it was an era of Economic prosperity for many entrepreneurs in Anambra State.
Evelyn Oputu went ahead to introduce the Obi's strategy of counterpart funding to other states, some responded and it spread throughout Nigeria.
In 2010, I graduated from the University, 2011-2012 did my NYSC and in 2012 I officially registered my business enterprise: OBINWUGO FARMS.
At the registration of my business, I created and started to build a Brand called Zobo Cola. It was a Hibiscus drink product packed in 500ml and 250ml pet bottle and branded respectively.
In 2013, I was introduced to the Bank of Industry by a friend of Prof Pat Utomi called Paul Okpue through a friend of mine Daniel. Paul Okpue told me to go to the Bank of Industry that I was qualified to be given a loan facility.
I immediately made my move to the Southeast regional office in Enugwu with my Zobo products, there I met wonderful staff like Harrison, Tolu, Seyi, Leye, Obaro and others, they were so excited to see a local content and they promised to help me secure a loan facility to support my business. It was then I was told of Anambra State Counterpart funding made by Peter Obi and that I can benefit from it.
I was introduced to the BOI liaison Officer from the Anambra State Ministry of Commerce and Industry, Engr Malo, another nice and wonderful man. My loan application was processed; of course as a beginner I made a lot of mistakes but the Staff of BOI and Engr Malo helped put me through, in 2014, I got a loan of N3.86million from the Anambra/BOI funds. The arrangement of the counterpart fund is that half of the money comes from the N2billion Anambra funds while the other half comes from the BOI. That was the first time Peter Obi touched my life personally through his policies without knowing me personally.
In 2015, the then MD of BOI, Mr Olaoluwa from my records picked my brand as one of the promising Entrepreneurs from the South East in Nigeria and invited me to the head office in Marina Lagos at the Launch of Graduate Entrepreneurship Fund (GEF) an initiative to fund Start-up businesses by the passing out corpers from NYSC. There I reconnected with my childhood friend Mr Raphael Egbue who was working in their BOI ICT department, it was a refreshing experience.
I was also featured in Tell magazine, Channels TV, NTA and other media outfits
Same 2015, I was recommended by the BOI to the Federal government for National Award during their 2015 MSME Summit. It was done in the Banquet Hall, Aso Rock and presided by the Vice president Prof. Yemi Osibanjo. That was my first time visiting the Aso Rock and meeting the Vice president physically.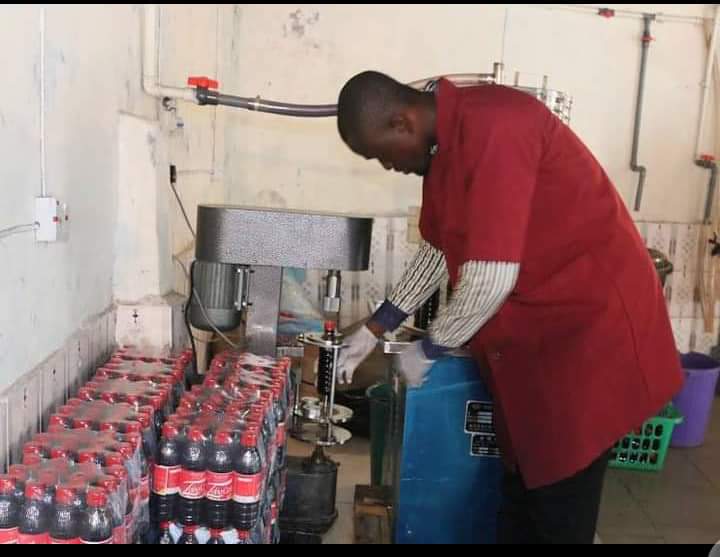 In 2016, I finished the payment of that first loan (both principal and interest), by that time Peter Obi had left office and handed over to the next governor; Willy Obiano, but Obi's legacy in the BOI still remained alive and active.
Consequently in 2017, I was given another N3million loan facility from that revolving Anambra/BOI loan created by Peter Obi. Unfortunately, the harsh economic realities that came with the Buhari's administration crippled my business and I lost almost everything.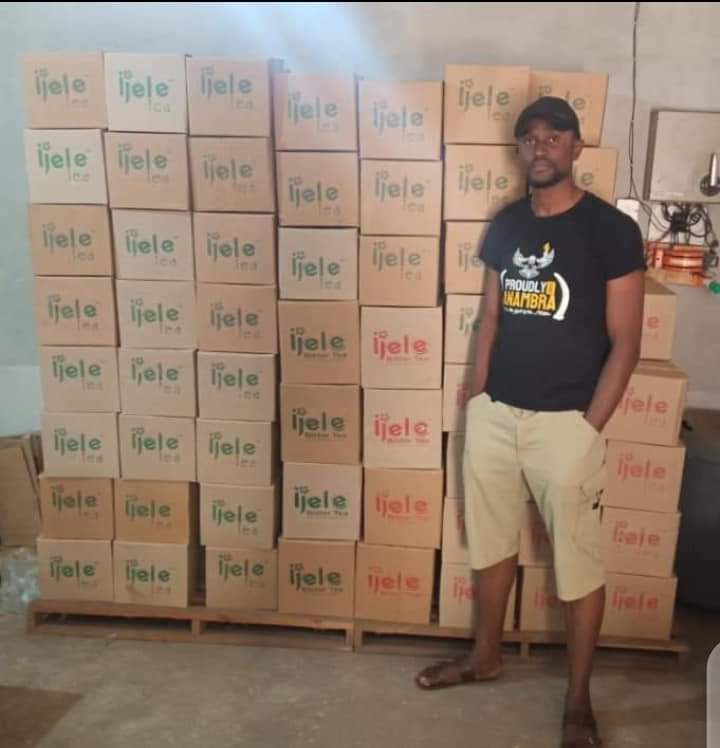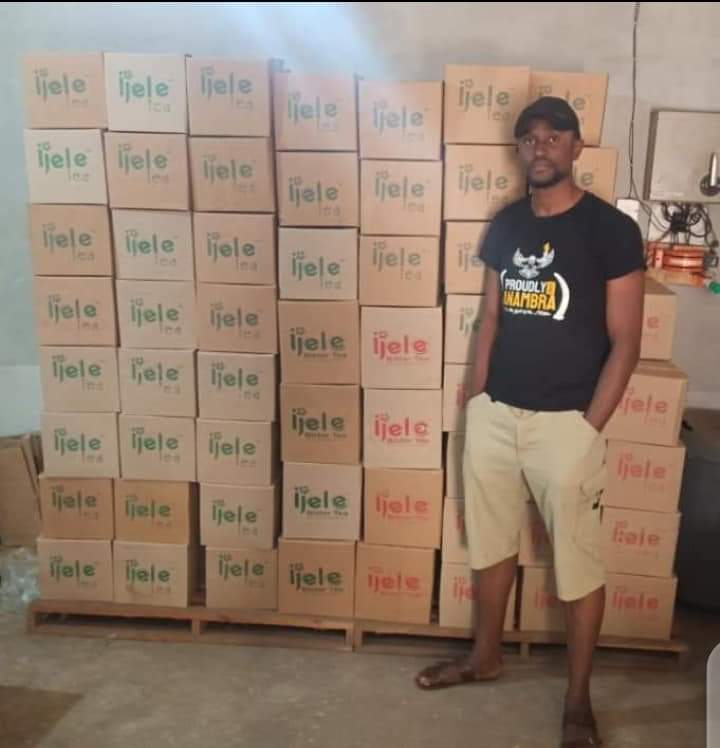 But the downfall of a man is not his end… Adversity can either kill a man or make him emerge stronger. It is a matter of choice
Hence in 2018, I did a hard long reflection, review and analysis of my failures and came out with a New and Stronger Brand called IJELE TEA, it is a tea product which I started with 2 variants; the Ijele Lemon Tea and Ijele Hibiscus Tea (I actually converted my previous product/brand ZoboCola from a cold drink to tea bags and gave it another Name)
That same 2018, I went back to the BOI with my new product Ijele Tea and narrated to them my challenges, setbacks and the need to give me another loan to continue my Entrepreneurial journey. Looking at my track records, they gave me another loan of N2million from the same Anambra/BOI loan making it a total of N5million (adding the previous N3million from 2017).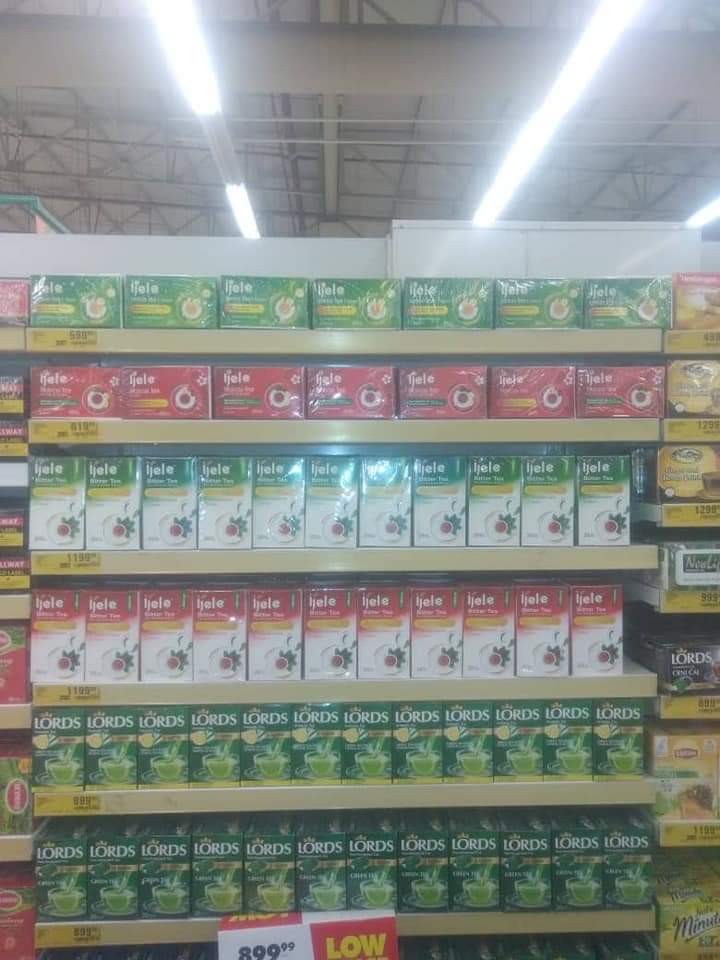 I started bootstrapping with the very little available funds at my disposal to build Ijele Tea. I went to Stores and Supermarkets; I was accepted by some and rejected by some. Many at that time laughed at the name I gave my product; IJELE…
In June 2019, I made my first major breakthrough into a major hypermarket market in Nigeria and that Hypermarket is NEXT Cash and Carry, a Hypermarket that was given birth by a business cooperation created by Peter Obi 25 years ago when he was in the private sector as a successful business man. Next Cash and Carry has a policy to support locally manufactured brands and hence I was accepted swiftly on the grounds of local content. Peter Obi's legacy in the private sector did it for me again…
By entering Next Cash and Carry, I leveraged on the big brand to penetrate other major Stores like Roban Stores, the biggest Store in the South East Nigeria.
By the end of 2019, I made it as a vendor into Shoprite with a strong argument that my business is an Anambra State sponsored Enterprise using the Peter Obi's Anambra/BOI loan initiative. It was the then Anambra State commissioner for information under Obiano's Administration Mr C.Don Adinuba aided to present the case to the MD of Shoprite Mr. Carl Erikson and Shoprite also having the policy to support local content accepted my product Ijele Tea.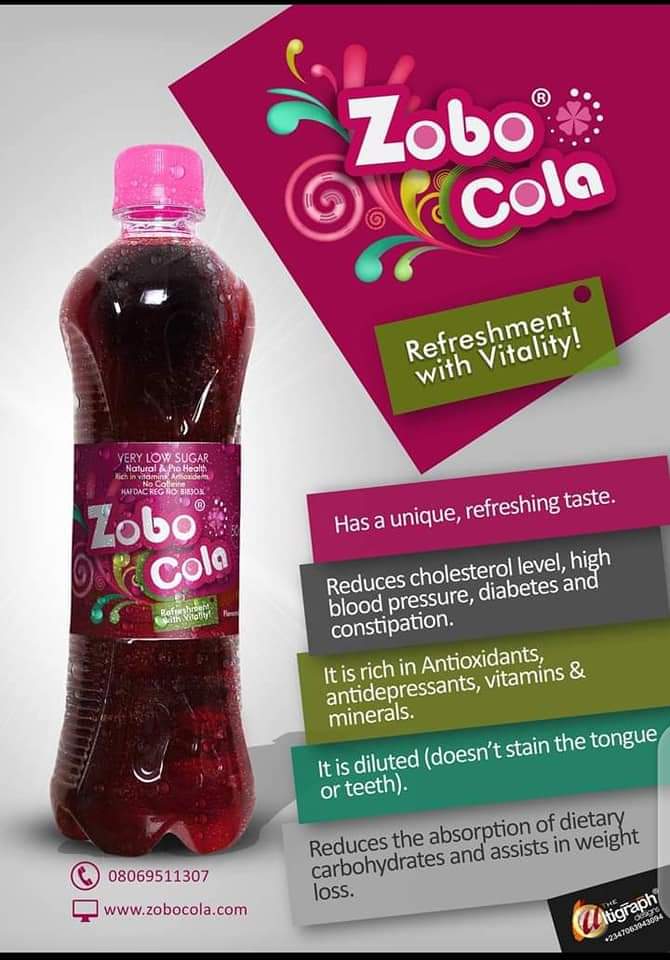 By February 2022, through the grace of Chiukwu Okike, I have finished the payment of both the N3million and N2million (both principal and interest) respectively.
Today, I look back at my 10 years journey in food manufacturing/ agro-processing entrepreneurship and I found out that Peter Obi has been a great part of this journey through his legacies both in the Government and the Private sector, yet I have never met him physically. He does not even know me personally but his legacies have recognized my existence and have impacted my life in great ways.
Consequently, I can provide for myself and my family irrespective of the harsh economic realities in Nigeria. Values have been created and people have fed through these values that I created and Peter Obi is part of all these.
So when you hear Peter Obi talk about supporting SMEs in his presidential manifesto, just know that he has done it before and I am a living testimony of his legacies.
Therefore, notwithstanding my strong support for a Referendum to determine our coexistence in Nigeria, I will Support Peter Obi in his quest to serve as the president of Nigeria. I will support him till the end… If he wins, I win with him, if he fails, I fail with him. Whichever way, if we ever miss Peter Obi at this critical time of our existence in this country, we have lost big time!
Esirọ ofu ụzọ eje Onịcha…
A na-eme ọ́nwà, a na-eme ibe ya..
It's time to aggressively fight for our future! from all angles.
Ndewo nụ.