Latest Cars E-Money Bought in 2022
Dr Emeka Okonkwo Popularly known as E-Money is the founder of of Emmy Cargoes Limited and five star record label . Apart from shipping business and his stake in the entertainment industry,the young billionaire entertainment guru is equally a heavy investor in real estate and oil and gas business in Nigeria and even beyond. The billionaire is wealthy enough to purchase any car of his dreams and has many already in his garage. In 2022 alone, he bought cars worth hundreds of millions of Naira. Some of them include;
2022 Toyota Land Cruiser
One of the cars E-Money silently purchased in 2022 is the 2022 Toyota Land Cruiser. This car is Toyota's Special Edition vehicle that was just launched in June 2022. Currently, the price of the SUV starts from100 million Naira depending on the spec.
But, for E-Money, the wealthy Nigerian living in a gold-furnished house, the amount is certainly nothing to worry about.
2022 Lexus LX 570
The first time E-Money purchased a Lexus 570 was in 2017. In 2022, the billionaire purchased the 2022 model of the car. The Lexus LX 570 is the fourth-generation LX 600 for 2022. 
The starting price for this car is $110,000. The brand also has room for buyers who want to customise their own.
2022 Toyota Hilux
The Toyota Hilux is a staple of rich Nigerians. It's impossible to see a wealthy Nigerian who does not have a Hilux. Their Hilux is usually their official ride and sometimes doubles as vehicle in their convoy.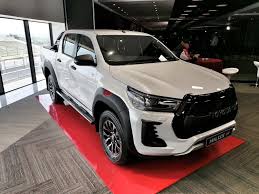 Although E-Money has a Hilux truck, in 2022, the billionaire purchased another Hilux; this time, it is the latest model of the Toyota Hilux, worth 24 million Naira.
These are the top cars the billionaire has purchased only in 2022.