Our Company was born out of a Passion for Amazing Food- Don Ebubeogu, Tiger Foods CEO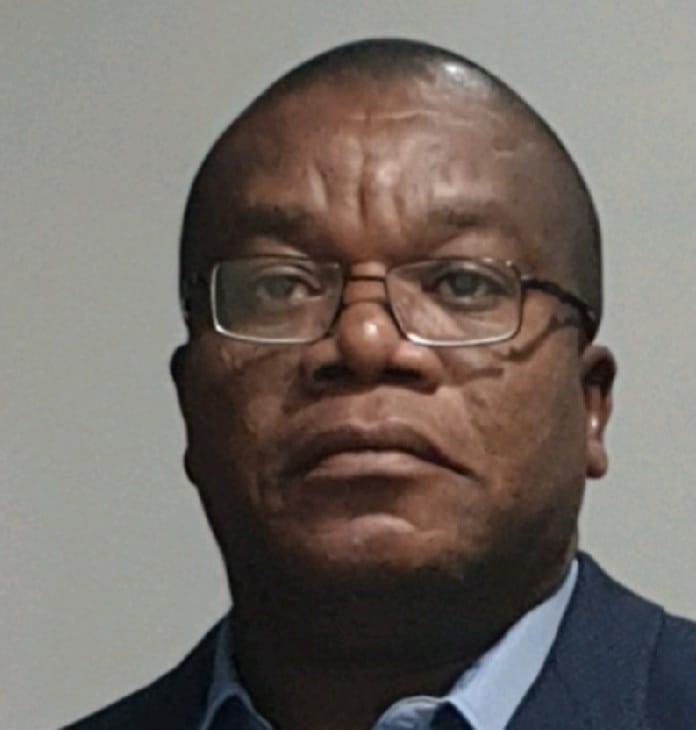 Don Ebubeogu is the CEO of Tiger Foods LTD, one of the fastest growing indigenous food processing and Beverage Company in Nigeria. The company is a major exporter of food seasonings like ginger powder, curry powder, nutmeg powder and other seasonings. The former Onitsha Chamber of Commerce, industry, Mines and Agriculture (ONCCIMA) president spoke to ANAMBRA PEOPLE on viability of doing business in Anambra state, the future of the brand and other issues. Excerpts;
GIVE US A LITTLE INSIGHT ABOUT TIGER FOODS LTD AND WHAT THE COMPANY STANDS FOR?
Tiger Foods Limited was born out of a passion for amazing foods and food ingredients. It evolved from a one-woman catering business until it was incorporated as a limited liability company in 1996. An independent family business with genuine business values, long-held family recipes and tradition of quality products and services. For more than 2 decades, Tiger Foods has been active in processing and distribution of Spices, Aromatic Herbs, Seasonings, and Dehydrated Vegetables in West Africa. In 2014, Beverages, Wines and Spirits became an integral part of our product line, which gave birth to a fully owned subsidiary – Tiger Beverages Limited. Operating under complete GMP in a 13,465 square meter processing plant, Tiger Foods is tireless in staying abreast of innovation, product development and consumer trends. Through strategic investments in third-party companies that supply raw materials, Tiger Foods developed a successful backward integration program that led to greater control over the supply chain process from the procurement of raw materials to the production of the end products, which guarantees process efficiency and ensures traceability.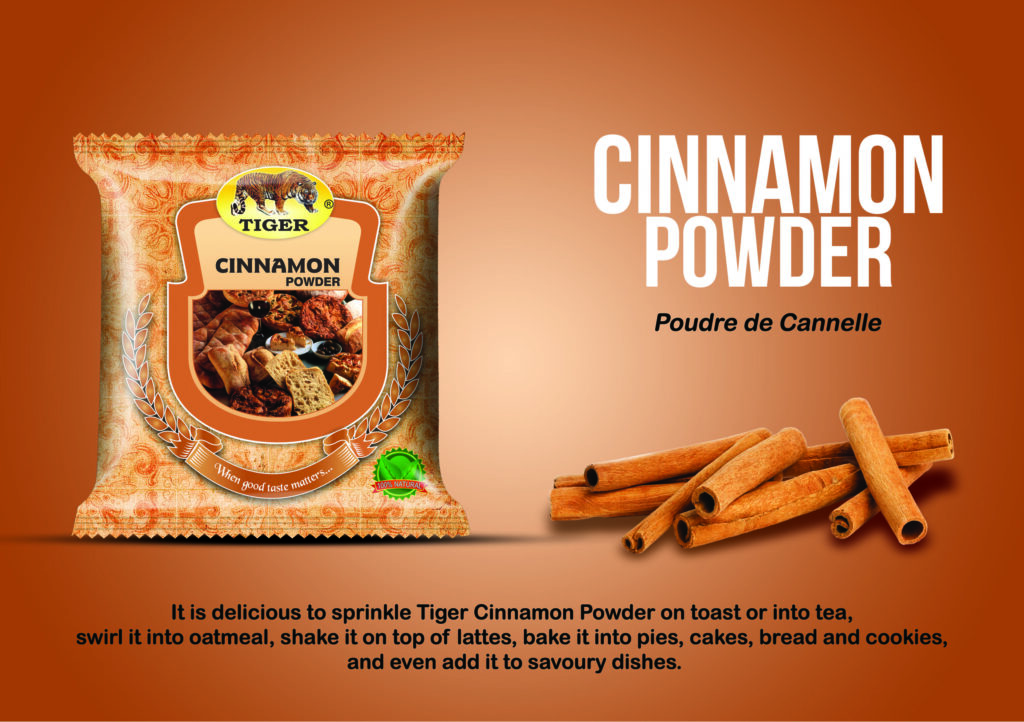 WHAT DO YOU THINK IS THE ACCEPTABILITY OF YOUR PRODUCTS IN THE NIGERIAN MARKET NOW?
The reason is simple; we are known for quality, authenticity and tradition of excellence.
WHICH OF YOUR PRODUCTS IS VERY DEAR TO YOUR HEART?
All our products are very dear to us. We have good reasons for introducing any of our products to the public. They also complement each other.
WHAT BIG IDEA DOES TIGER FOODS HAVE FOR THEIR PRODUCTS IN THE NEXT FIVE YEARS?
In the next 5 years, it will be difficult to walk into any kitchen in Nigeria without a product of Tiger Foods Limited playing an important part in the palate. We intend to place our brand in every household across the West African sub region, through the ease of African Free Trade Treaty.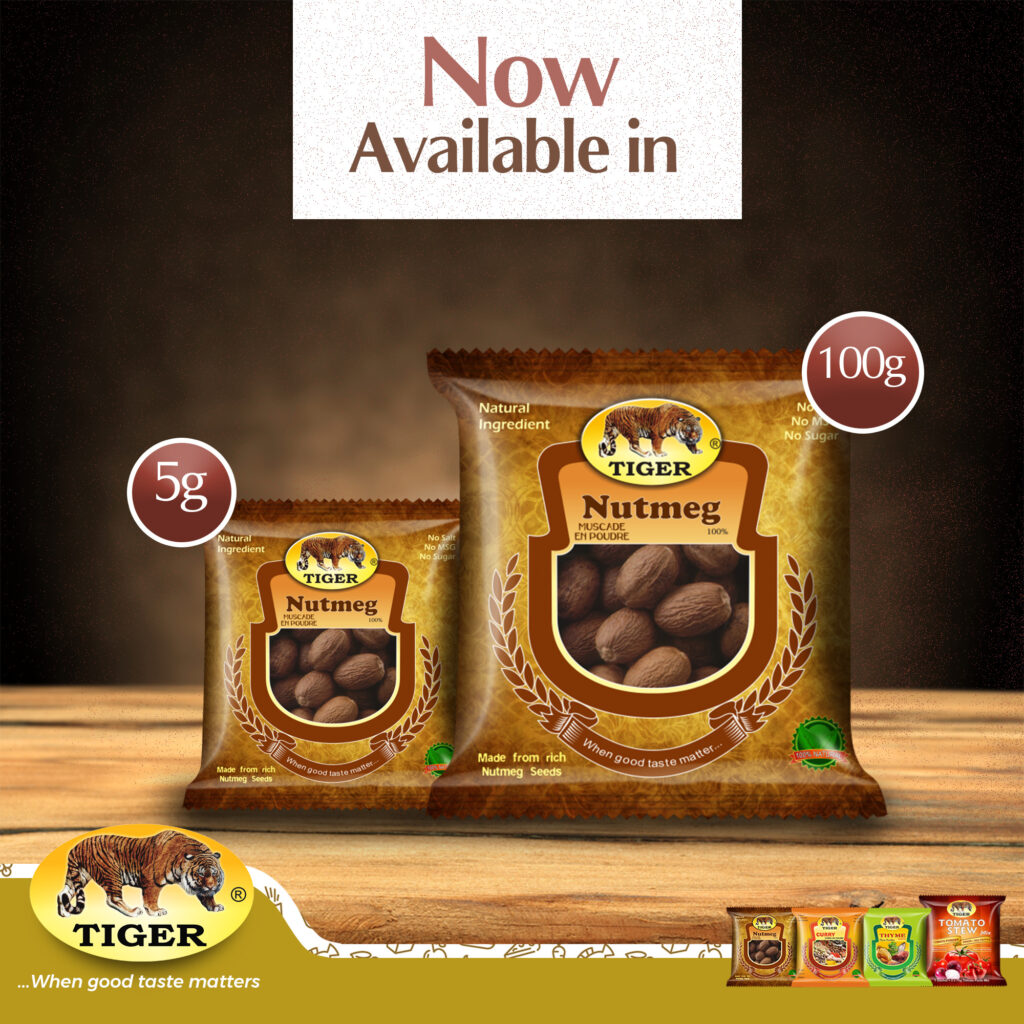 RECENTLY, YOUR COMPANY INTRODUCED PACKAGED BEANS INTO THE MARKET, COULD YOU TELL US WHAT IT IS ALL ABOUT?
3 years ago we had a visitor from the United States of America who came to purchase dried Onion and Shallot from us. After the tour of our facility, he was impressed with the modern pieces of equipment we have and the knowledge about food processing that we shared with him. He left us with one important request; BEANS. His major problems with the Beans he sources from Nigeria are stones and insecticide residues. He advised us to package Beans that will stand the test of the American Food & Drug Agency. We went to work, studied the characteristics of Nigerian Beans, worked with farmers and professional aggregators and developed a template that will ensure Beans are free of sand, stone, and insecticide residue. We adopted the steam sterilization option to sterilize the beans which reduces microbial loads and also kills insects/weevils found in any lot, using indirect heat. We pass the Beans through Air Screen Cleaner with a gravity table to remove dust, light impurities and sticks. The Beans are further passed through a Magnetic Separator to remove metal parts, soil and clods. The De-stoner machine, which is part of the plant, is used to remove stones as the Beans proceed to the Gravity Separator that separates good and bad Beans and then ends up with Vibrating Grader that grades small Beans from big ones, and broken Beans from whole Beans. The final stage is the packing machines that pack the products in 500g, 1kg and 4kg sizes. We have registered the product with the American Food & Drug Agency (FDA).
YOUR PRODUCTS ORIGINATED FROM ANAMBRA STATE AND THERE IS THIS FEAR THAT ANAMBRA IS NOT A VIABLE PLACE FOR BUSINESS, HOW VIABLE HAS IT BEEN PROMOTING YOUR BRAND FROM ANAMBRA?
Anambra has its challenges like the rest of the country. No part of the country is better than each other. The fact that we are surviving is a testimony that the challenges are surmountable.
WHAT WILL YOU ATTRIBUTE THE SUCCESS OF YOUR BRAND IN THE MARKET?
It is consistency in all quality parameters, innovation and affordability.
WHERE IS THE PLACE OF CSR IN YOUR COMPANY?
In Anambra State, we top the chart on CSR. We have done more to promote the activities of the youths in the state and we have plans to do more through partnership with a number of individuals and organizations.