Business mogul, Ebuka Okafor's unabated kindness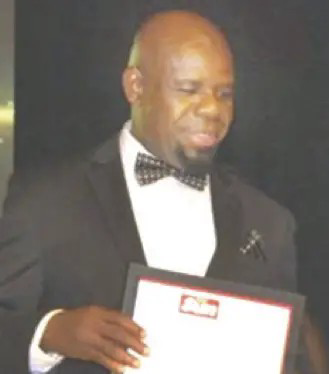 Kindness is more than behaviour. It spreads like the ripples on a pond. When it comes to exhibiting this virtue, consummate businessman and VIXA Group CEO, Chief Ebuka Okafor is a perfect fit. This reason is not farfetched. He is a good doer anytime, any day. Giving comes to him like a second nature. For over a decade, Okafor has been empowering and impacting lives of the downtrodden in his immediate community of Eziora-Ifite Village, Ebenesi-Nnobi in Anambra State, the surrounding communities and the state in general.
The businessman has gone further to institutionalise his benevolence by setting up a foundation known as Ebuka Okafor Christmas Outreach, a vehicle through which he supports widows, orphans and other vulnerable children across eastern states.
In the last 10 years —during Christmas season— these set of people turned Okafor's Nnobi's exotic mansion to a mecca of sorts where they converged to be blessed with Christmas largesse of cash, gift and scholarships for indigent students. At the December 2022 celebration, the businessman took the gesture a notch higher with the increase in the number of beneficiaries to over 3000. Spotlight learnt that Okafor's ever determined spirit to sustain this costly annual philanthropic gesture despite various economic challenges in the country has placed him above many of his wealthy peers in the state. His Ebuka Okafor Foundation is now a model that some fellow billionaire businessmen have copied. The kind gesture of Okafor, who was crowned "The Sun Industrialist of the Year" at the media company's 2021 annual The Sun Awards, has also attracted the attention of the state governor, Prof. Charles Soludo who sings the foundation's praises as one of a kind in the history of the state.