The KFW Development Bank of Germany is partnering with Afroasia, a subsidiary of the Chicason Group conglomerate, to commence a recycling initiative aimed to revolutionize waste management in Nigeria, ANAMBRA PEOPLE reports.
During a courtesy visit paid to the Chicason factory in Nnewi, Anambra State, the German representatives were taken on a tour and discussed matters of plastic recycling in Nigeria with a key focus on 3 eastern states: Anambra, Enugu and Abia States.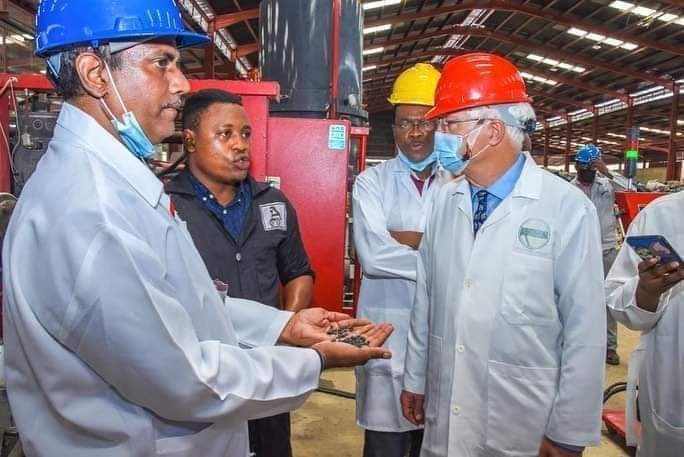 The aim of this partnership is to define and restructure the plastic waste industry in Nigeria, creating an enabling ecosystem for a healthier environment, people empowerment and also giving Chicason Group (Afro-Asia) a part to play in improving the health of the socio-economic landscape of Nigeria.
Afroasia Automobile and Plastic Industries limited is a full-blown plastic processing company manufacturing amongst others, various plastic based products such as jerry cans of all sizes, automotive plastics spare parts; PVC Pipes and Ceiling profiles, household containers and disposable wares.
About Author