OBI CUBANA HOSTS DMGS ONITSHA CLASSMATES OF 1992 IN HIS ANAMBRA HOME
Billionaire businessman and entertainment mogul, Chief Obi Iyiegbu has played host to 1992 graduating class of Dennis Memorial Grammar School, DMGS, Onitsha, at his mansion in Anambra State.
Recall that Obi Cubana had promised his classmates a platform for reunion as they make 30 years after they graduated from secondary school. DMGS is the first grammar school in Igbo land and has one of the most powerful alumni in Nigeria. Obi Cubana graduated from the school in 1992 and has maintained good contact with some of his classmates most of them he has helped in business. So as they clock 30 this year, he felt it is a great opportunity to reunite with his secondary school friends and see areas he could help some of them attain their life goals.
A class reunion allows you to reconnect with old friends, reminisce about your school days, and celebrate with people you may not have seen in years. Obinna Iyiegbu knows the importance of this reunion.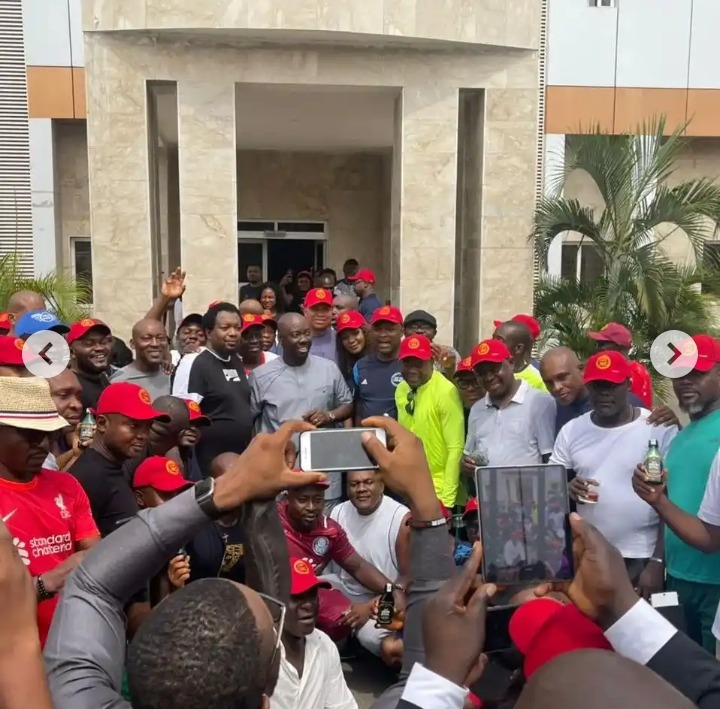 Moreover, while releasing the photos from the August reunion, he added a caption that reads,
"My Secondsry School classmates are here!!
The DMGS C92 Reunion 2022, 30yrs after!!